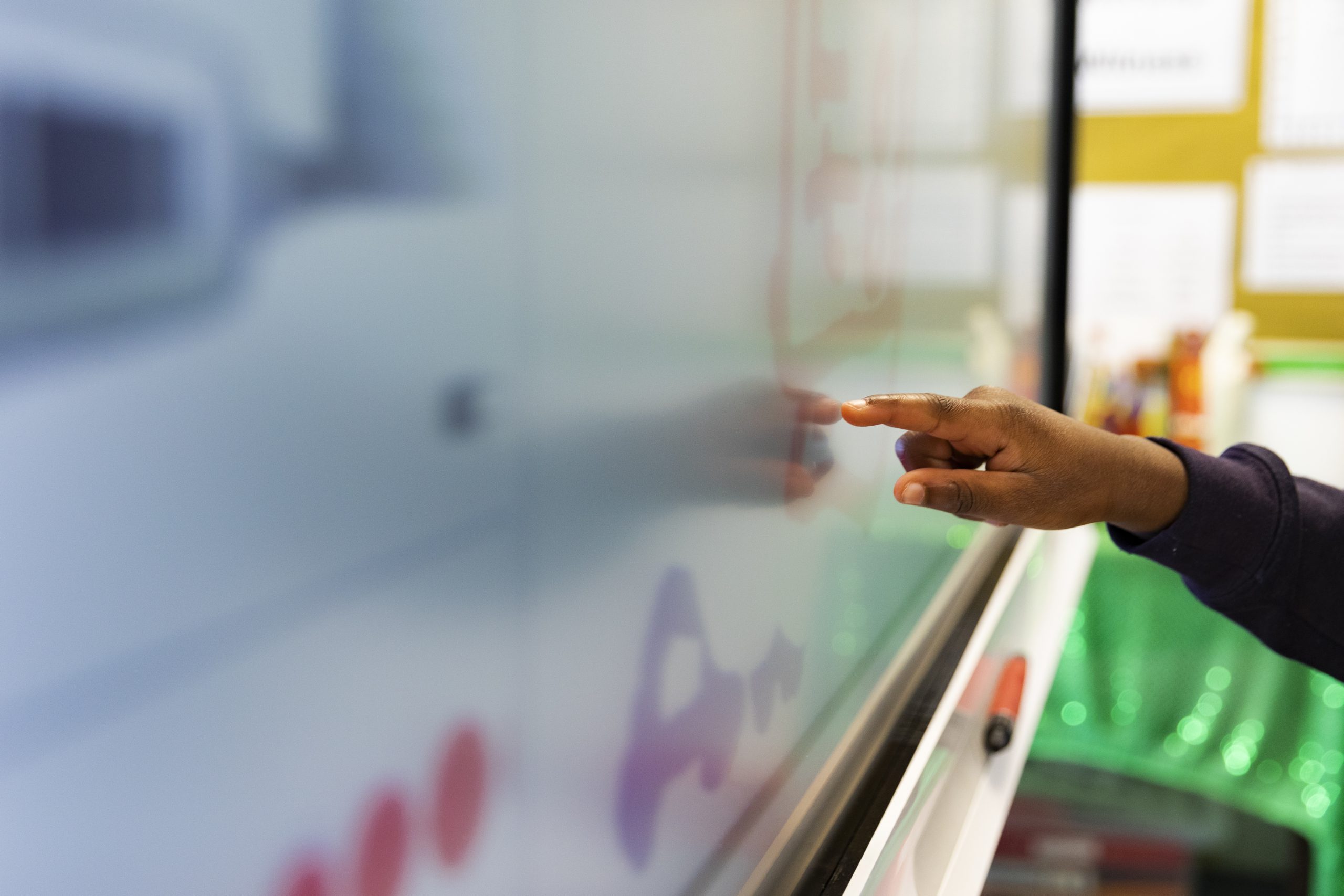 Interactive screens (touchscreens) have become a major part of our lives, and this trend shows no sign of slowing down anytime soon. But why are they so popular?
Here are some benefits of using interactive panels in schools.
Increased Interaction
The multi-touch capabilities that interactive displays offer mean that more students can get around the panel and learn together. Pupils can easily work in pairs, share their work with the class, collaboratively edit writing or design work in real-time, and more.
Better Student Engagement
Students and pupils can take a picture of their work on their phone or tablet and send it to the screen for class discussion, learn coding in the classroom, and use game-based learning to reinforce a concept. Teachers use the panels as learning station for both advanced learning for early finishers and remediation. Students are more engaged, and teachers save time and money when they aren't making endless copies of worksheets.
More Flexible Learning Environments
Teachers can dig deeper and explore a topic that students are interested in right from the panel, walk around the room while still controlling the presentation from their mobile devices, get instant feedback, easily conduct formative assessments, and securely turn the panel over to their students for small group work or student-led discussions.
Greater Efficiency
Lessons can be prepared offsite from any device using cloud-based Multiteach software and then pull the lesson up on the panel in class. Teachers can also build up and refine their own library of lessons and other resources, including recorded presentations, that they can easily use if they have to be out. No more scrambling to make a class set of worksheets during lunch or having to create additional lesson plans for the substitute.
Our compliant operating leases can help you secure an interactive screen for your school, contact us for more information on how to get the latest interactive panels.